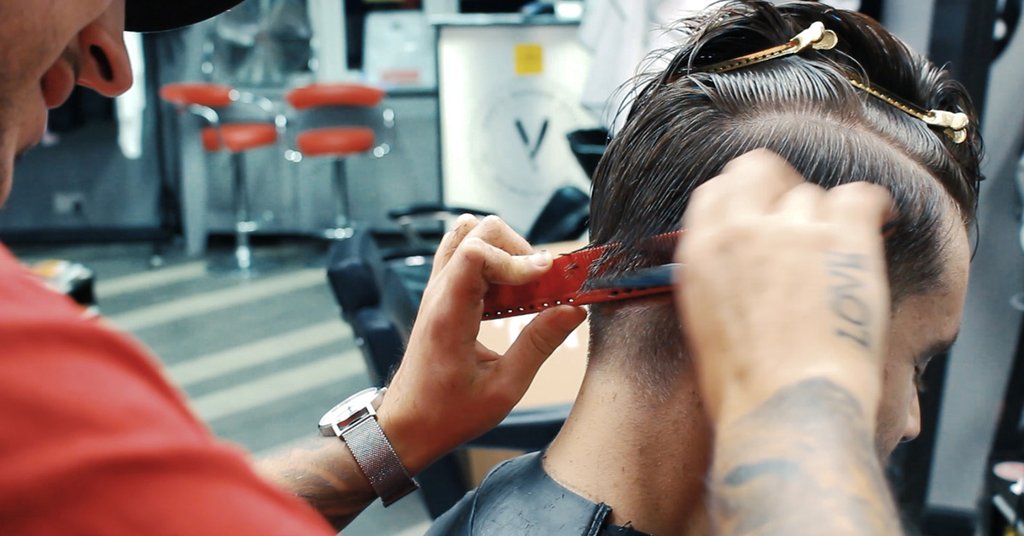 Getting your hair cut regularly is part of maintaining healthy, stylish locks however, with busy schedules, to figure out the optimal haircut frequency. Should you get a trim every 4 weeks? 8 weeks? Or just a few times per year? The right timeline depends on your hair type, style, and personal preference. 
Consider your hair type 
According to our expert hairstylists, your hair type is the number one factor that should dictate how often to get a cut.   For example, those with fine or thin hair can typically go around 8 weeks between haircuts. Fine hair is more prone to split ends, so regular trims are needed to keep it looking healthy. But since the hair grows slowly, 8 weeks is often sufficient between appointments. 
Those with medium-density hair may be able to stretch it to 10 or 12 weeks between cuts. As long as the ends are trimmed regularly, medium-thickness hair stays in shape a bit longer before requiring a cut.  Thicker or coarser hair can sometimes be pushed to 12 weeks or longer between haircuts. The heavier density means it takes longer to start looking unruly or overgrown. But be cautious stretching it longer than 12 weeks—thicker hair is prone to split ends too.
Look at your hairstyle  
Beyond hair type, your specific hairstyle is a big determinant of how often to get a trim in fort lauderdale hair salon. Certain hairstyles require more frequent trims to maintain their shape. Short haircuts often need a trim every 4 to 6 weeks. The closer the cut is to the scalp, the quicker it grows out and loses its style. Undercuts and very short pixie cuts are prone to looking shaggy and unkempt within a month or two. 
Consider your maintenance routine
Your at-home maintenance routine is another factor in determining your ideal haircut schedule. Using the right hair products and styling practices can extend the life of your haircut. For example, regularly applying a smoothing serum or cream helps reduce frizz and flyaways. This keeps the hair looking sleeker between cuts. Using a moisturizing mask weekly helps ensure hydration and fewer split ends.  Protecting the ends is also key.
Get in the habit of tying hair back before sleeping to prevent tangles and breakage. Always apply heat protection before using hot tools like blow dryers, curling irons, or flat irons.  The better you care for your hair at home, the longer you can likely go between professional haircuts. But don't push it too long—some trimming will always be needed periodically to maintain healthy hair.
Adapt as needed
Keep in mind your ideal haircut frequency may change over time as your hair changes. Here are some common reasons to adapt the timeline:
Switching hairstyles – A shorter or longer look may require more or less frequent trims.

Significant hair growth or loss – Noticeably thinner or thicker hair may need more or less upkeep. 

Changing hair texture – From perms, dye jobs, or hormonal changes.

Increased styling or environmental damage – This may cause split ends requiring more frequent trims.

Major life changes – Such as pregnancy, menopause, or new medications.
Check in with your stylist whenever you notice significant changes in your hair condition, texture, or growth patterns. They can help determine if you need to book appointments more or less frequently.