Even when you are starting your business from scratch you would want everything to go smoothly. As you grow, the importance of things getting into place is becoming essential but that's not always the case. A study shows that more than half of all firms misplaced 10% of their contracts. This is why hiring a team or a third-party agency can be very beneficial if the agreement matters a lot.
Something that is starting to look very appealing is contract management services but the owners will need to fully adapt to the new technology. These agencies are looking to help you control your portfolio but you will need to figure out yourself if it is the right thing for your business. It's not something you should consider right away so take your time and do your research.
What Is CM?
The simplest way to understand it is that they analyze, review and have measurements that will help you keep the contracts on course throughout their lifecycle. Most owners think that negotiating and signing is the only part that matters but the management actually starts when the document is signed and you start working on it. Because it is a process that lasts, you will need to review it from time to time to be sure everything is going according to plan.
Some parts of it that are involved with legal boundaries might change in the future so both sides need to adapt to it. These are small concerns you need to have in mind. Monitoring is probably the most important part because it minimizes compliance risks and it helps owners to prepare for better negotiations at renewal. Efficient contract management additionally plays a crucial part in reducing risk and managing the waste of resources in the case of a company acquisition or a merger.
It can be a financial and legal risk for your business if you are getting into a deal with a startup that has a larger number of high-risk agreements. During a merger, it is quite impossible to review all the agreements that will be a part of you without having a proper contract management process. Something that should be expected is that they are secure, organized, have a centralized location and can be reviewed easily. Find out more here: https://en.wikipedia.org/wiki/Contract_management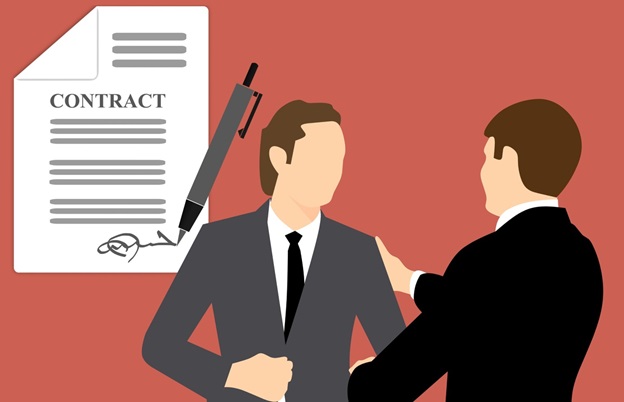 Type of Service
There are many services an agency can provide but some of the most important include security measures, electronic signature, secure storage, report generation and automated reminders and advanced search options. When you are working with thousands of agreements, it can be really messy when not handled properly. The software will be of huge benefit when something needs to be dug out or changed.
The first and most significant is to have them in the right hands so these security measures can include administrative ability to limit user access, digital watermarks, user authentication, and more. Everything is now being transferred on servers so secure storage is one of the services nowadays it's usually cloud-based. Electronic signatures have proven to be a huge time saver when it comes to something that can't make a huge impact but needs to be signed.
Besides having reviews and tracking the progress and renewal dates, they can set reminders when getting to a certain milestone. Making decisions on time is crucial when you want to make a significant change or just to make some savings. When you have an advanced search option, the leadership will have enough time to figure out which one should be renewed and where you might find a better offer. Read more on this link.
Getting Started
When you consider it as a great option for your business, there are a few things you should do to prepare. The first one is to gather all of the agreements and prepare them in advance. It will be difficult to make a change if you can't locate them all or it is located at a certain place you can't reach the moment.
Before you make a significant change in your business model and processes, you should inform your stakeholders of the change that is going to be made. Some of them have their voice when it comes to this situation where you need to hear their opinion. These services require financial resources and time to set it up so it's something that will have an impact on your budget depending on the case.
Depending on the provider, you will have different kinds of services and solutions. So, you should check what opportunities you have and what the challenges are before hiring. This will help you better understand what you are looking for exactly.
The last thing is to check multiple options and compare prices and services they provide. The complexity, features and cost will differ so you need to choose according to your challenges. It will also help you beat your competition when you start operating more efficiently.